CHILDCARE FURNITURE
CARTI designs and manufactures childcare furniture for childhood professionals (schools and nurseries, and so on).

Office furniture, store furniture for costumes, bookstores, coat racks, slippers or teddy-bear storage units, we can design all kind of childcare furniture for you.
Thanks to our performing machine base and to our large choice of decorative finishing, we are able to design many different wooden units but also some complete childcare furniture in various shapes and colours.
Other products

Office furniture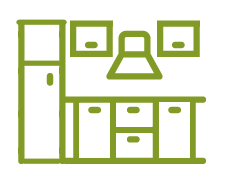 Kitchen

Bathroom furniture

Dressing / storage cabinets